Bikini Competition
Being in a bikini competition takes a dedication to your body as well as your mind. Making the decision to compete means you are willing to make the sacrifices necessary to go out there and win. This means everything from eating right to exercising and keeping up with the latest bikini fashion trends so you can have a cutting edge look for the competition.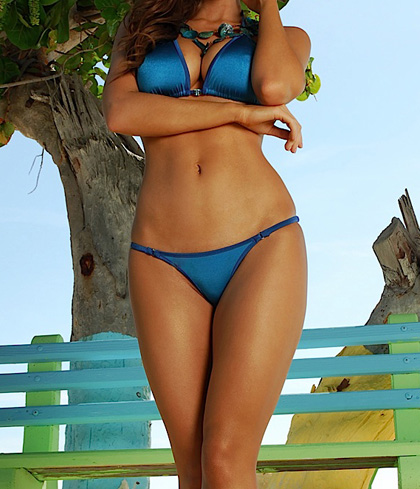 In a bikini competition, your body, your swimsuit choice, your skin and even your hair can all have an effect on how well you do. Each of these things has to be considered individually, and also how they work with each other. For example, proper diet and hydration will affect your body, skin and hair, so you can see the importance of eating healthy and drinking lots of water. Exercise is another important factor. In order to look and feel your best, you should consider a regular exercise program that will provide a well-rounded approach to your bikini fitness.
Once you have your body ready to go, it is time to pick out your bikini. The biggest part of looking good in a bikini comes with confidence. You will feel most confident in a swimsuit that fits you well and accents your best features, so take time to figure out which style works best for you. If you want to showcase your bust and your backside, take a risk and go all out with a triangle cut top and micro thong bottom. Thatís one look that is sure to garner a lot of attention during the competition!
Now that you have your look perfected, you will be able to sit back and wait for the big day (or night)! You will walk into the competition looking amazing and feeling confident knowing you are thoroughly prepared for it.